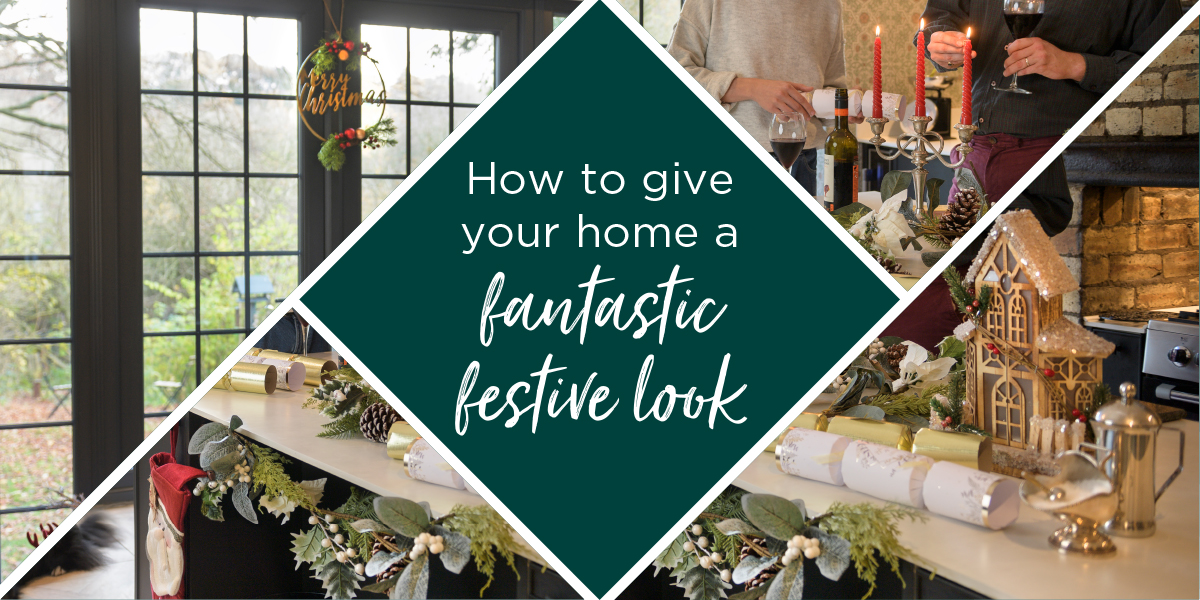 It won't be a 'normal' Christmas this year, but you should try and make it as normal as you possibly can at your home, especially for any little ones in the family. 
Spoil them rotten with lots of lovely presents, and do your decorating together, going to even further lengths than usual to make your living space feel all Christmassy. 
It will put you on Santa's 'nice' list, and your kids will love you for it. 
Pencil in a decorating day pronto, if you've yet to do it, using our three top decorating tips to help you make a seasonal splash:
Hang a Christmas tree to your ceiling
Eyebrows were raised by some when Ariana Grande posted a picture of an upside-down Christmas tree in her house, but now lots of people are doing the same.
It's not a new trend actually. Christmas Trees were first hung upside-down in the Middle Ages, and it's only now that they're making a comeback. 
Rise in demand for them has led to many online retailers selling them, one of them fittingly being Christmas Tree World.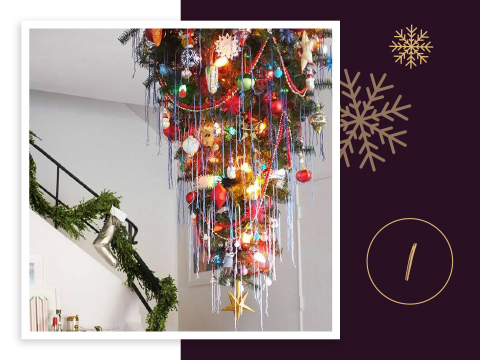 Light up your stairs
Your Christmas tree isn't the only thing that should be sparkling this festive season. So should your stairs. 
Get an all-natural garland with ready incorporated fairy lights and place it either on top of your bannister, or at the base of it, all the way along. Also, hang a stocking from a stair rail that you can fill with small goodies. 
Accompany it with little Christmas boxes on each of the steps, just neatly positioned in the corner of them.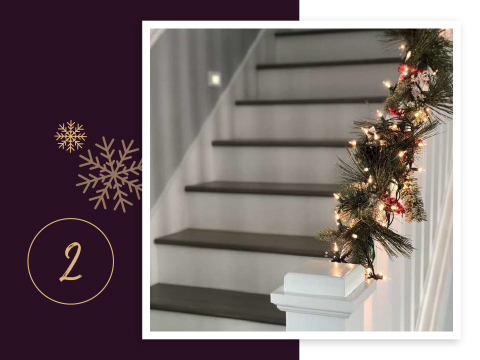 Wrap your front door like a present
When you have finished off wrapping up all your presents, turn your attention to your front door next and wrap that too. 
If you have a white or light-coloured door, get some red fabric and cut it to size after measuring the door with some scissors. 
Then wrap the door with the fabric and tape it down, using the heavy duty magnet to keep the bow in position once it has been applied onto it.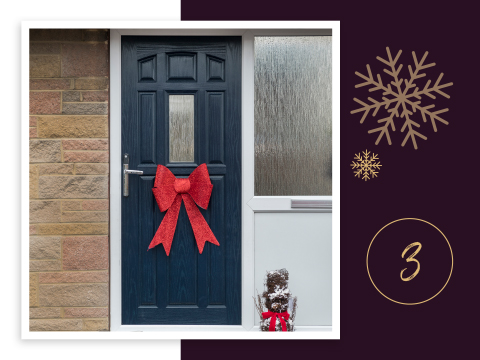 Your front door will look very bare once the wrapping has been taken off after Christmas, and it may encourage you to buy a new door. Styleglaze has all sorts of replacement doors and can quote you for any of them here.