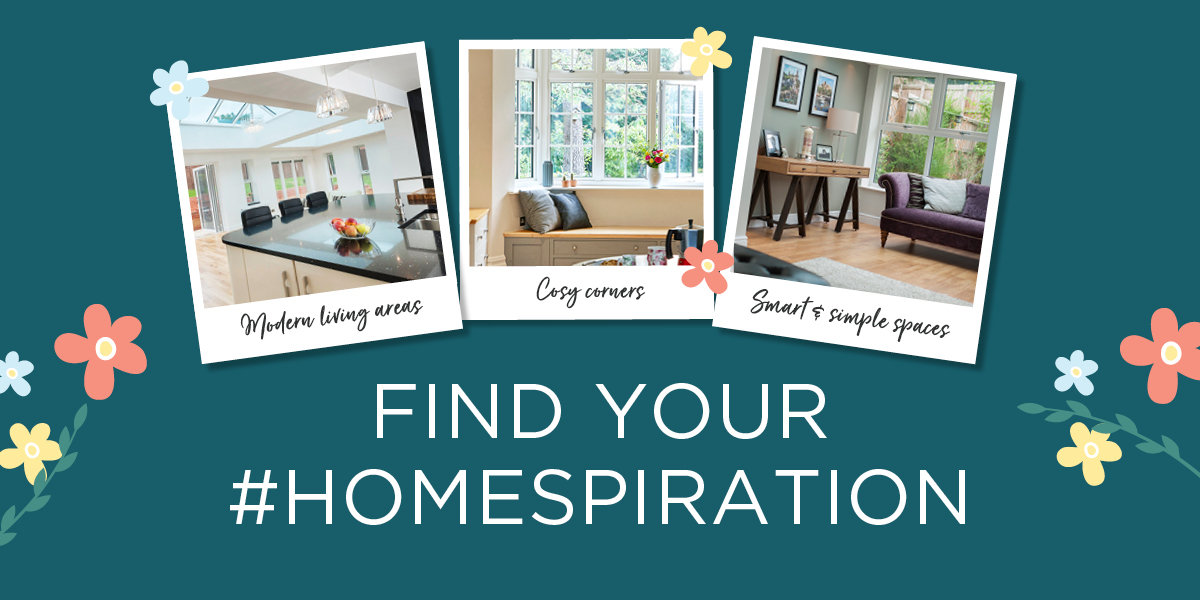 It's a bold claim, but we would argue that there is no such thing as the perfect home. Every cottage, townhouse or studio apartment can be improved on, in some way, and has new potentials just waiting to be discovered. 
Knowing how to unveil these potentials is the difficult thing for some homeowners, but it's done by using your head as much as using your hands. 
If a bit of 'homespiration' would help to give you some ideas of what to do, home influencers are good people to follow online. 
It's from their thoughts and opinions on interior design that we have developed these 'homespirations':
Try an open-plan layout
Very few new-build homes don't have an open-plan area within them as demand for open-plan living has soared over the last few years and house builders have answered the call for their demand. Most open-plan areas are used as kitchen-diner-living spaces. 
Are you on-board with the open-plan trend? If you would like to be, remodel your old Victorian terrace or semi-detached home to establish an open-plan setting, which you will find to be ultra-functional and a great space for family interaction. 
Ensure it provides all of your practical needs and has an atmosphere all of its own so that it feels very different to elsewhere in the house. Your open-plan space should also be bright and spacious, as well as cosy and private.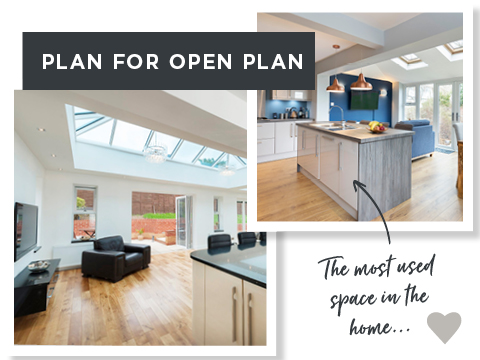 Settle into a window seat
Sharing a house with a large group of people whilst in lockdown can be overwhelming at times, so it's important to go and switch off somewhere.
We find in winter there's nothing nicer than sitting on an armchair next to a fire, and in summer, taking a seat in a window at a quiet spot indoors. 
Used a lot at bay windows, you can create a window seat by placing a bench or trunk measuring the width of a window underneath it and then covering it with a padded base and some cushions.  
It will be a great place to dive into a good book or just gather your thoughts in peace.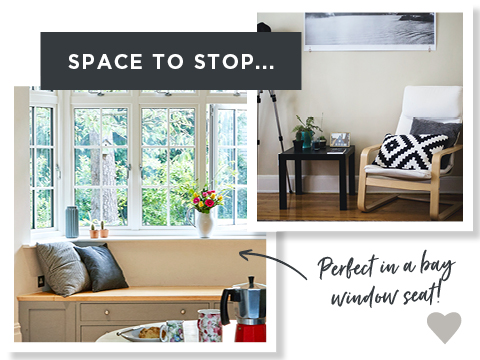 Zone in on your garden
Going abroad on holiday will be difficult this year, so you will just have to holiday at home, which is no bad thing as it will at least save you some money. 
Those with a largish garden should consider splitting it into a series of zones, with areas reserved for eating, playing and relaxing. 
Al fresco dining is one of the most fun parts of going away, so have your meals outdoors when the weather lets you, and give the kids sufficient space to play outside with their water guns, footballs and cricket sets.
It might take some persuading to get the kids to buy into the idea of holidaying at home, but less so if you do some camping in the relaxed portion of the garden – they will love that!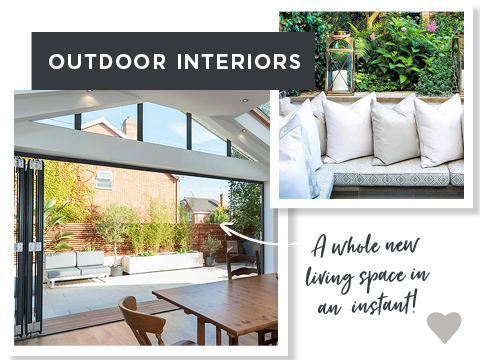 Our Spring Sale is still running at Styleglaze if any of our products will help you achieve your 'Homespirations'. Everything included in it is mentioned on our Special Offers page.